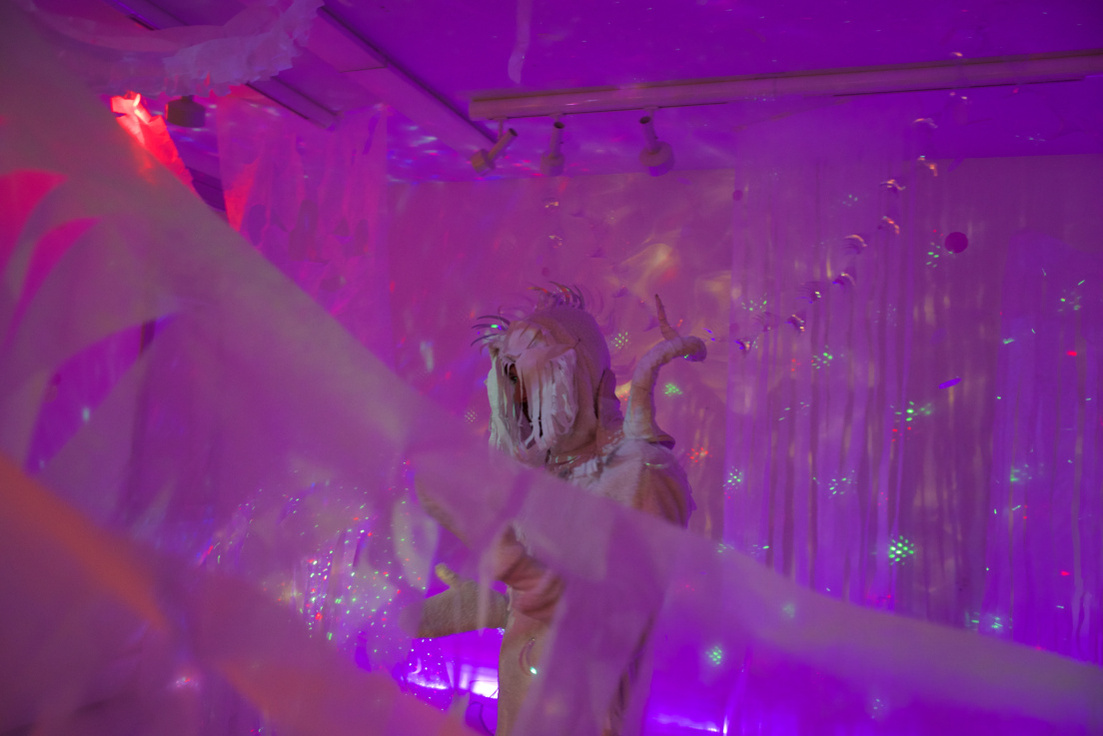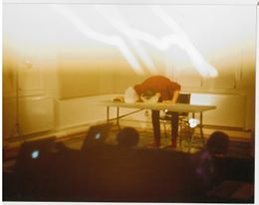 In "Can't Get Enough", I ate as much Post Sugar Crisp as I could, head first, and when I breached the bowl to breathe I would yell a variation on the Sugar Crisp jingle, for example:
"I will never be satiated with any quantity of Sugar Crisp."
"It is impossible for me to feel satisfied by Sugar Crisp."
"I am a limitless vessel for Sugar Crisp."
When it became clear I could not finish, I dumped the bowl on my head and left the room, with some audience members following, to exit the building and vomit.